Brandywine Revival of Old Time Music
Friday, June 21, 2019 through Sunday, June 23, 2019
This is an Old Time Music Camping and Jamming Festival.
Friday Feast 6PM – Bring a Dish to Share!
Saturday Concert 7PM – The Mighty Mac Benford
Admission:
$40/person for Weekend Pass; $20/person for Day Pass;
$20/person for Day Pass. Under 18 — FREE!
The Festival is located on the Milliner family farm in West Chester, PA. The Milliner family still lives there. Please be respectful.
Dr Leakey and the Rift Valley Drifters
and more people jamming at the Festival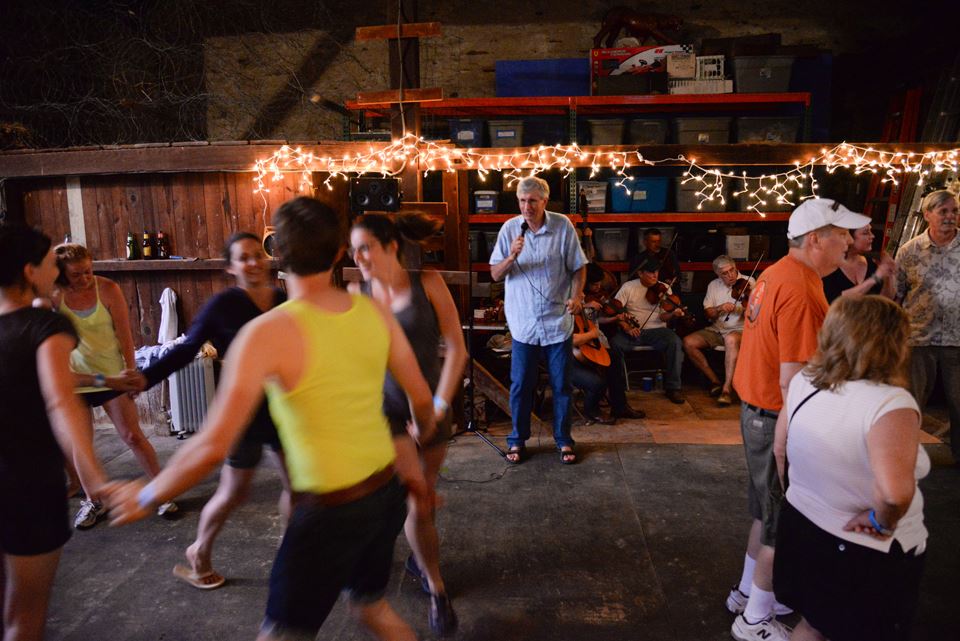 Friday, June 21
Gates Open at Noon
5PM: Peach Margarita Fest chez Pete LaBerge's camp
6PM: FEAST!!!! Bring a dish to share.
8PM: Square Dance – Pete LaBerge calling
All Hours: Jamming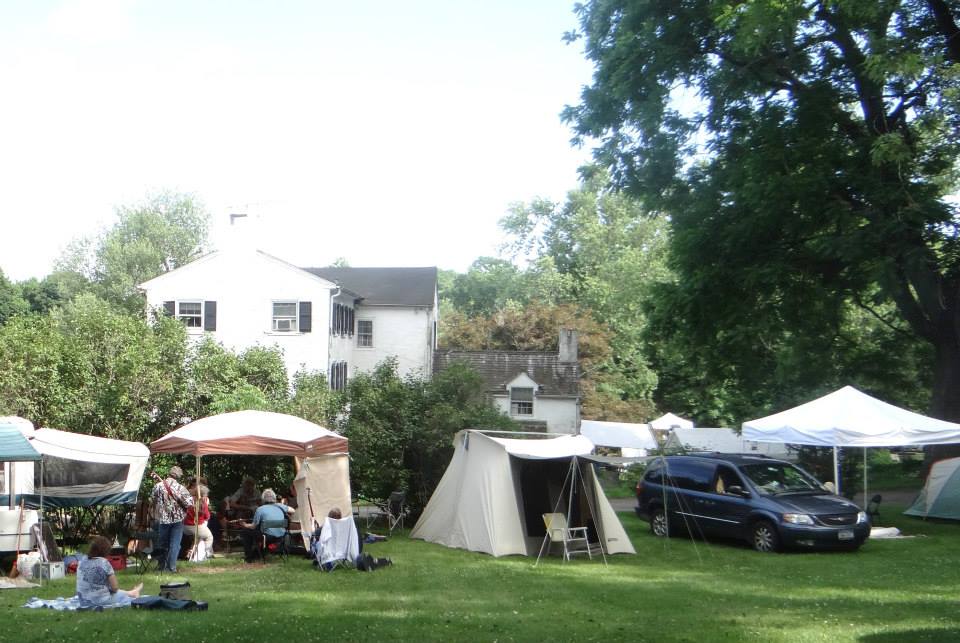 Saturday, June 22
Event times to be announced
Early Morning Yoga
C-Tune Jam – Palmer and Greg Loux
Story time for the elderly – Debe Stagmer
Original Tune/Song Round Robin – Amy Hopkins & Jeff Chumley at the Barn
History of the Farm: 1704 to Now – Clare Milliner
Shape Note Singing – Ted Stokes & Sasha Hsuczyk
Fiddle/Banjo Duets
Mid-day Stretches at the Pond – Marg Bond
7PM – IN CONCERT – The Mighty Mac Benford – Don't miss this rare appearance.
8PM: Square Dance – Pete LaBerge calling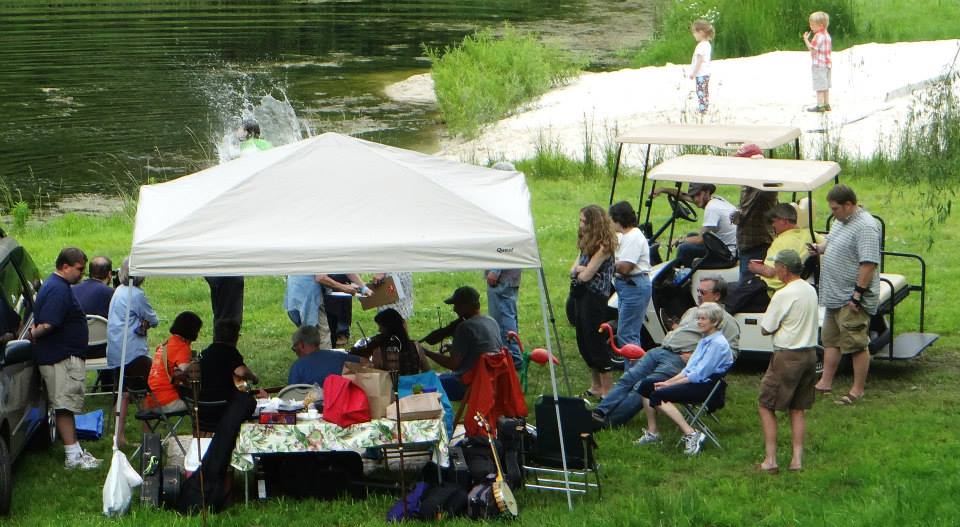 Sunday, June 23
Daytime activities are to be announced
10AM – Gospel Sing – Linda Henry, Jerry Dallal, Pete Peterson & Kellie Allen
Food Vendors will be here all day Saturday 7AM through Sunday 5PM. THAT'S RIGHT! The festival continues all day Sunday!
Food Vendors this year are:
Bucky's BBQ – (they also provide vegetarian fare) – Saturday
La Herradura – "The Horseshoe" – Great Mexican food – Saturday
On The Roll Food Truck – Sunday
Vendor Booths include:
Brandywine Revival T-shirts – Mike & Lindsey Huge
Bahamian crafts – Jeneice Rolle and Melonie Morley
Banjo Repair and Advice – Marc Horowitz
Rena's clothes and jewelry – Rena Rubin
Hairlights & Kosha balancing – Nikki Lee
The Brandywine Revival is located at 75 South Wawaset Road, West Chester, PA 19382. Google maps gives an accurate location. Some Car GPS do not. We are at the top of the hill on South Wawaset Road.
Small campers and tents are welcome. No Large RVs. There are no hook ups. Showers are available (free). Water and ice are available.
Hiking around the farm and swimming (at your own risk!) at the farm pond.
Questions? Contact Clare Milliner via email: clmilliner@comcast.net or cell phone at 484-678-6936
You can download and print the documents below for the 2019 Brandywine Revival Festival.